Why Join Our Community
Learn through our exclusive knowledge sessions
Get invited to gatherings curated specifically for in-house counsels. Gain from the knowledge sessions, contribute your expertise and discuss the different challenges faced on-ground.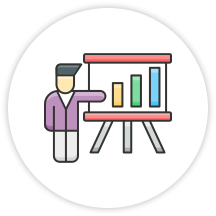 Organise exclusive training sessions for your internal teams
Connect with us for planning training and upskilling sessions for your teams on a wide variety of legal topics. These include practical insights and Q&As to address real life challenges.
Form connections
Form meaningful connections by engaging with industry peers at our events, thematic and hobby-based activities, panel discussions and the annual offsite. Share knowledge, exchange ideas and have fun!
Enhance your personal brand
Strengthen your personal brand by showcasing your expertise and opinions on legal and regulatory developments through our video discussions, interviews, podcast, articles and much more.
Represent the voice of the GC profession
In-house counsels are key stakeholders as they not only understand the many facets of law, but are also closest to the business. Partner with us to share the unique point of view of GCs on subjects of law and policy, as well as matters that directly concern the recognition of the profession.
Access our exclusive newsletter
Get access to our newsletter curated specially for our GC community that covers different aspects of law and policy and their impact on business. We invite you to share your ideas and suggestions.
Glimpses from our exclusive GC events
Become a part of our GC community
Here the brightest minds from the in-house legal community come together for cool videos, interesting articles, fun events and campaigns. We also do monthly features.
JOIN OUR COMMUNITY